Pea and Mint Salad
March 27, 2013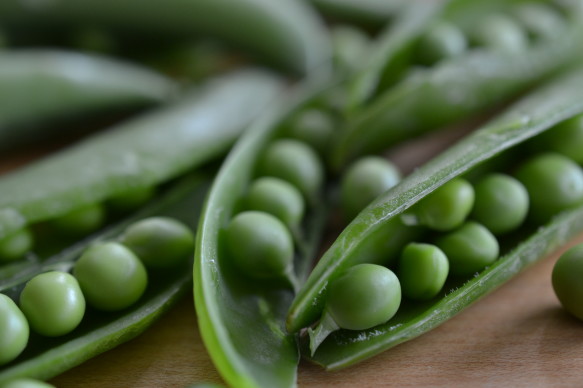 I'm a pea convert. Going back to my childhood and recalling the mushy, tasteless little guys had me avoiding them for years. Now, I look forward to peas in their season. Peas are the crowning glory of the spring season with a naturally sweet flavor which enhance and complement many dishes. When it comes to spring peas, the simplest presentations are always the best. The recipe below pulls together quickly and uses fresh and flavorful ingredients.
Pea and Mint Salad      (lightly adapted from Food and Wine)
1 lb fresh green peas (or frozen)
1 1/2 tbsp olive oil
3 medium spring onions, finely chopped
2 tablespoons butter, unsalted
Zest from 1 lemon
1 1/2 cups pea shoots or watercress
1/2 cup chopped fresh mint leaves
Salt and pepper
Lemon juice, to taste
Fill a medium-large pot with salted water and bring to a boil. Add peas. Cook til peas are tender but still firm, about 3 minutes. Drain. Heat olive oil in the same pan. Add onions, salt, cover and cook over low heat, until softened. Stir in peas, cook through til warm about 1 minute. Stir in butter, 1 tablespoon at a time. Remove from heat and stir in peas shoots, mint, lemon zest, salt and pepper. Drizzle fresh lemon juice over peas and serve.