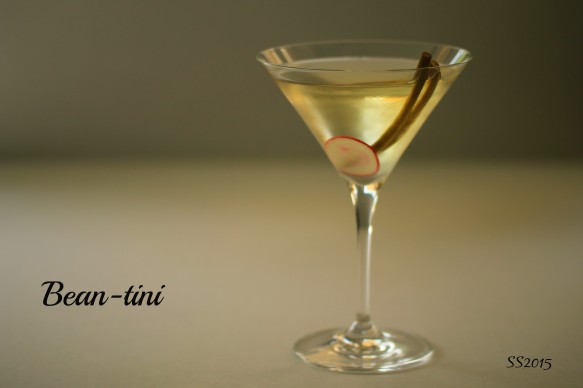 A spicy twist on the classic dirty martini. I came across this jar of specialty pickled french beans and thought this could be a clever use of these summer veggies. The ingredients of the brine are apple cider vinegar, cane sugar, sweet onions, serrano peppers, red peppers, salt and spices all that make for a distinctive salty and spicy flavored tuni! Cheers!
Bean-tini
2 1/2 ounces for Vodka
Dash of dry vermouth, optional
1/4 to 1/2 ounce of brine, to taste
Place ice and ingredients into a shaker and mix well. Pour into a martini glass and garnish with beans.