Farmstand Flatbread
August 26, 2015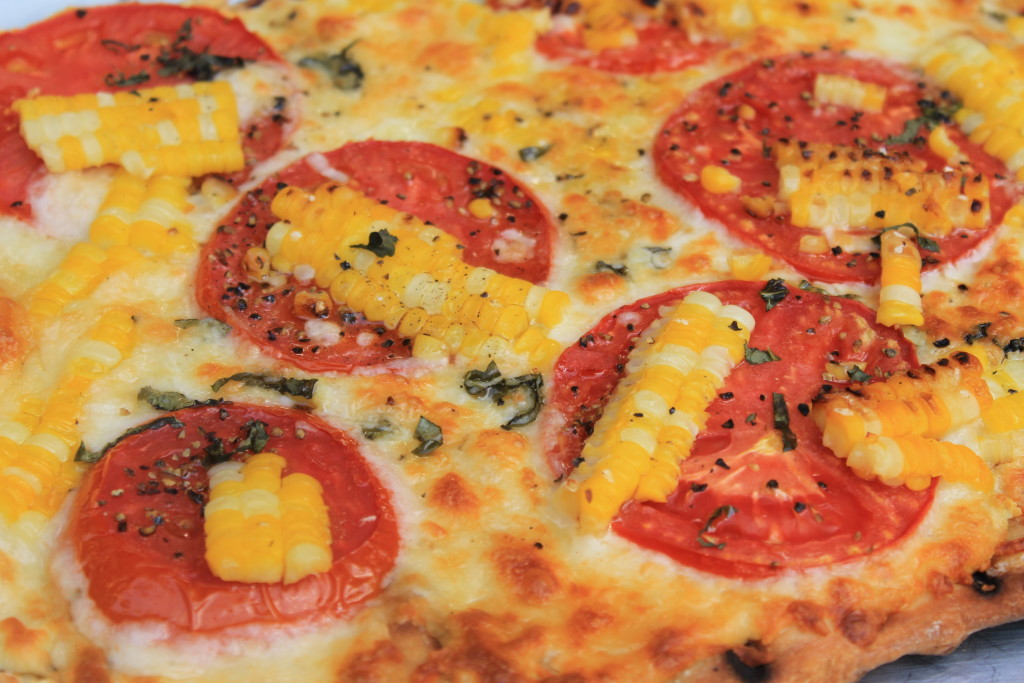 Working with my local farmstand for this one. Corn and tomatoes are in abundance and here's a way to make fast use of these summer jewels. Really, there is no recipe needed for this flatbread…or at least I didn't use one. Ingredients and amounts are flexible and you might use naan bread instead of rolling out pizza dough. Just enjoy these last few weeks of your summer garden.
Farmstand Flatbread
1 pkg of pizza dough
Olive oil
Garlic Salt and Pepper
1 package of shredded mozzarella (enough to cover the dough)
1 (maybe 2) ears of corn, cooked and charred
2 farmstand tomatoes, sliced
Basil leaves, sliced thin
Preheat oven (or fire up the grill) to 425 degrees. Roll out pizza dough, drizzle olive oil and bake (or grill) til crispy. Sprinkle minced garlic, salt and pepper. Top with shredded mozzarella, sliced tomatoes, sliced corn, and shredded basil. Cook for 10-15 minutes until cheese is golden brown.