Goat Cheese Mashed Potatoes
November 14, 2015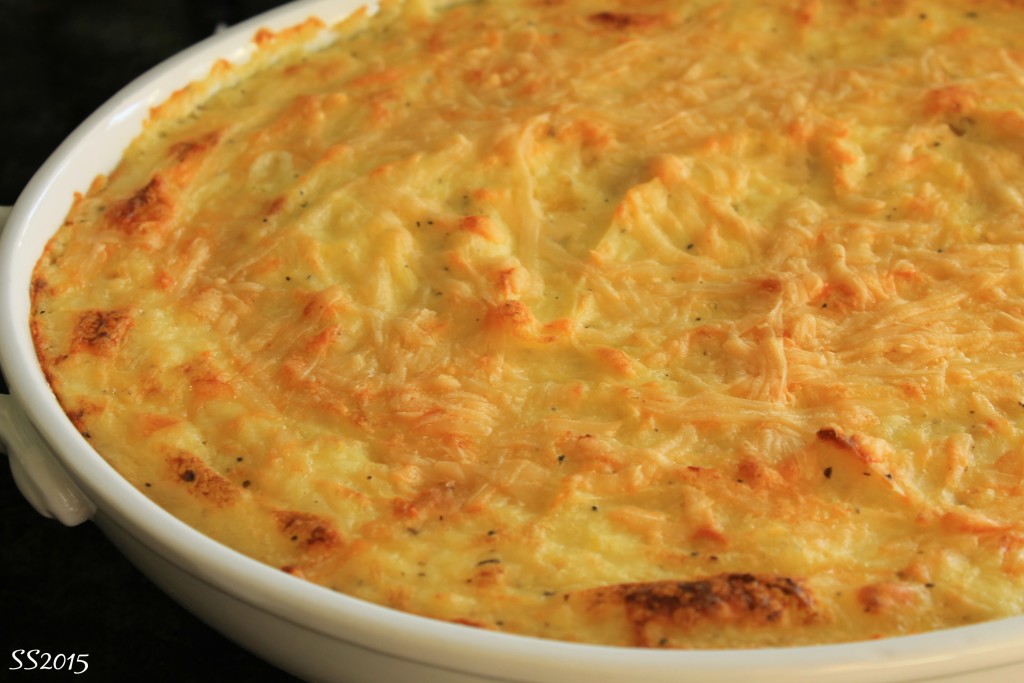 The Bitten Word is a highly respected food blog that scours current monthly food magazines and cooks at least one recipe from each. They are honest with their results, good or bad. So, I trust Zach and Clay when they find a winner. Every year they host a "Fakesgiving" (weeks before the actual) entertaining friends and family to showcase the year's Thanksgiving recipes. Reading the reviews from last year's festivities had me anxious to blog the hands-down favorite dish. The general consensus was these mashed potatoes were all that was needed for the celebration. I know, I know don't mess with tradition!! So my suggestion is keep the old but introduce the new. This year I'm sneaking in a few dishes that deviate from the line up. These mashers are rich and creamy with a crispy Parmesan topping. They will be making it on the buffet table and will most likely to become a permanent addition.
Goat Cheese Mashed Potatoes
Serves: 6 to 8
3 pounds large Yukon gold potatoes, peeled and cut in 3/4-inch chunks
5 garlic cloves
Kosher salt and freshly ground black pepper
7 to 8 ounces garlic-and-herb goat cheese, at room temperature, such as Montrachet
4 tablespoons unsalted butter, at room temperature
1 1/2 cups sour cream
1/2 cup half-and-half or milk
1/2 cup freshly grated Parmesan cheese
Preheat the oven to 375 degrees. Place the potatoes, garlic and 1 tablespoon salt in a large pot with enough water to cover the potatoes. Bring to a boil over high heat, reduce to a simmer and cook for 20 to 25 minutes, until very tender.
Drain the potatoes and garlic and process them together through a food mill fitted with the coarsest blade set on top of a bowl. OR use a hand mixer OR a stand mixer using paddles, be careful not to over mix to avoid the potatoes to become gummy. While the potatoes are still hot, stir in the goat cheese, butter, sour cream, half-and-half, 4 teaspoons salt and 2 teaspoons pepper until smooth.
Pour the mixture into a 9-by-12-by-2-inch oval baking dish, smoothing the top. Sprinkle the Parmesan on top and bake for 30 to 40 minutes, until lightly browned. Serve hot.
Make it ahead: Assemble the dish, including the Parmesan, and refrigerate for up to 3 days. Bake before serving.

***Next time around I will use 4-6 oz. of goat chesse. And you can always add more Parmesan!! SALT and Pepper to taste. (I know my audience, Mom is not a fan of too much goat cheese).
Adapted from: The Bitten Word