Beef And Bacon Meatloaf… And THE Meatloaf Sandwich
January 30, 2016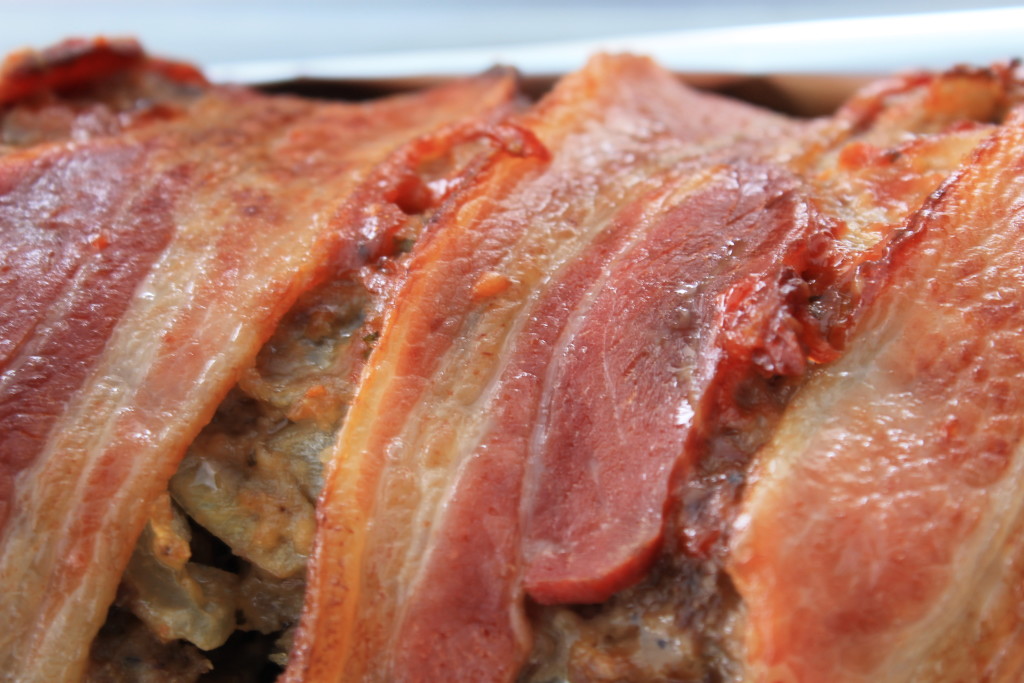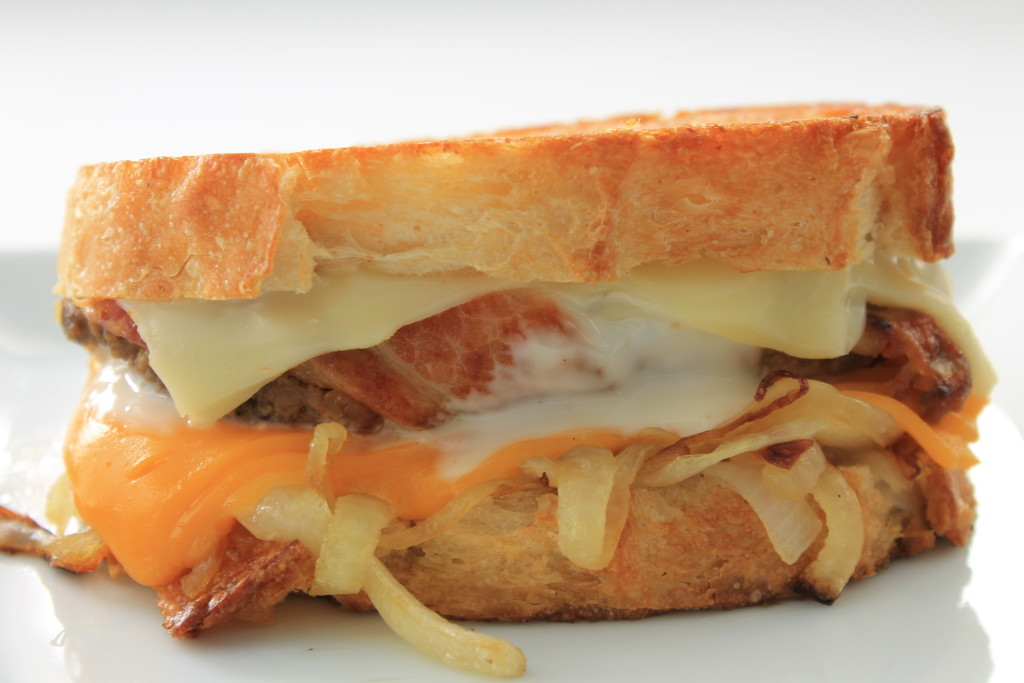 Meatloaf. A staple on every Mother's menu because it was an affordable meal that could feed the family for a few days. Here's a tasty update on this little piece of Americana. Warning: this is NOT your Mother's meatloaf. The seasoned stock keeps this meatloaf moist and full of flavor and the tasty topping adds a nice combination of sweet and spice. And the bacon, well, adds bacon!! The leftovers, if there are any, make for a delicious sandwich. Pile on the cheese, ketchup, and caramelized onions and you have a grilled cheese meatloaf sandwich that will rival any diner.
Following the meatloaf recipe…..the sandwich!
Beef and Bacon Meatloaf
Serves: 8
1 tablespoon olive oil
1 onion, grated on large holes of a box grater
1 garlic clove, finely chopped
¾ cup ketchup
¼ cup apple cider vinegar
3 tablespoons dark brown sugar
¼ teaspoon cayenne pepper
¾ cup low-sodium chicken broth
½ cup chopped fresh parsley
2 large eggs
⅔ cup fine breadcrumbs
½ cup finely grated Parmesan
1 tablespoon kosher salt
¼ teaspoon freshly ground black pepper
2 pounds ground beef chuck (15% fat)
6 thin strips bacon
Preheat oven to 350 degrees. Line a rimmed baking sheet with foil.
Heat oil over medium in a small skillet. Add onion and cook oil soft, about 4 minutes. Then add garlic, cook for an additional 1 minute. Transfer to a large bowl.
Meanwhile, bring ketchup, vinegar, brown sugar, and cayenne to a boil in a small saucepan, reduce heat, and simmer, stirring occasionally, until slightly reduced and syrupy, about 5 minutes. Transfer 2 tablespoons ketchup mixture to a blender; add broth and parsley and blend until smooth. Set remaining ketchup mixture aside.
Add broth mixture, eggs, breadcrumbs, Parmesan, salt, and pepper to onion and garlic; mix to combine. Add beef and mix well with your hands to combine. Transfer meatloaf mixture to prepared pan and form into a long log (about 12″x5″). Spread reserved ketchup mixture over top and drape bacon over loaf, tucking underneath. ( I would trim the bacon just at the bottom of the loaf and slightly tuck. My experience was the bacon does not crisp underneath and just adds fat.) Bake until an instant-read thermometer inserted into the center registers 165° and bacon is crisp, 70–80 minutes. (If the meat is done and the bacon needs additional crisping…set under the broiler for a few minutes till desired crispiness.) Let rest 10 minutes before slicing. (The loaf needs to set up for perfect slices.)
Adapted from: Bon Appetit
Meatloaf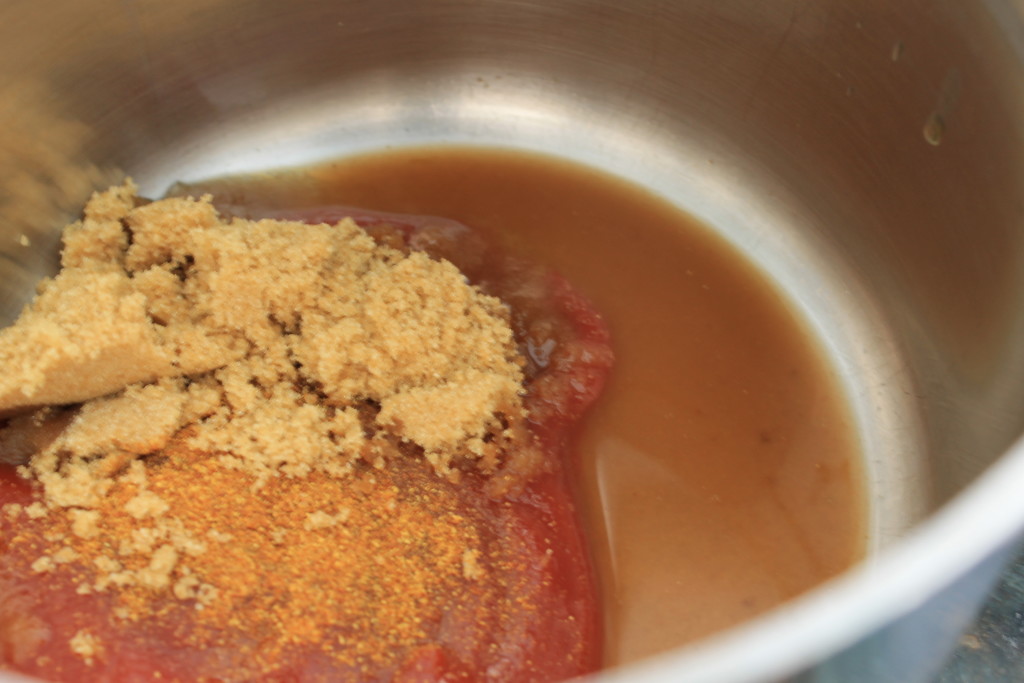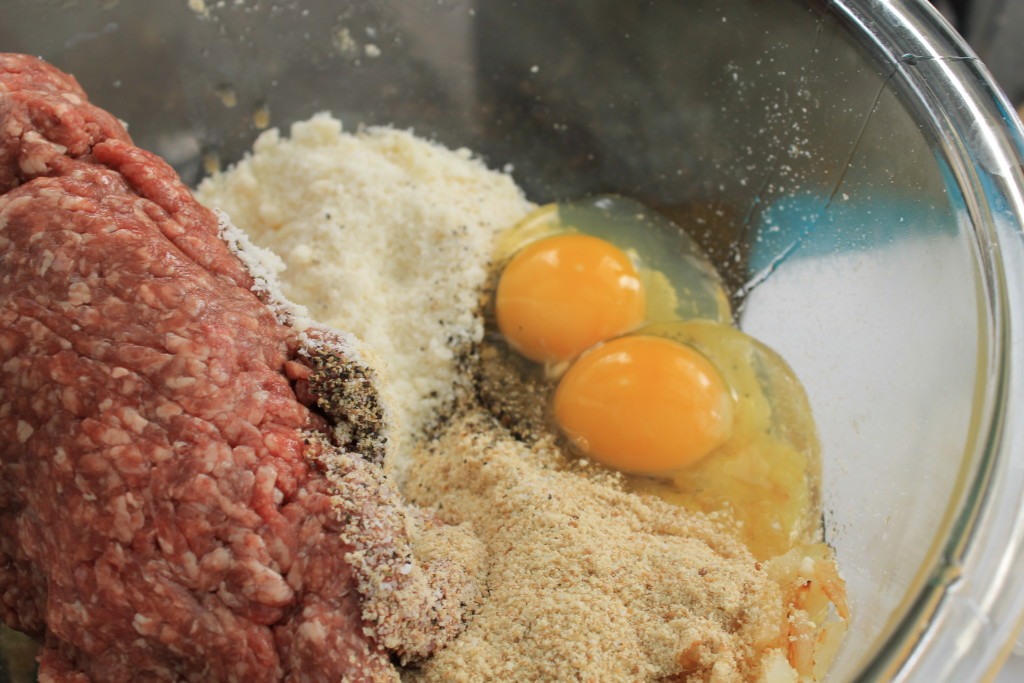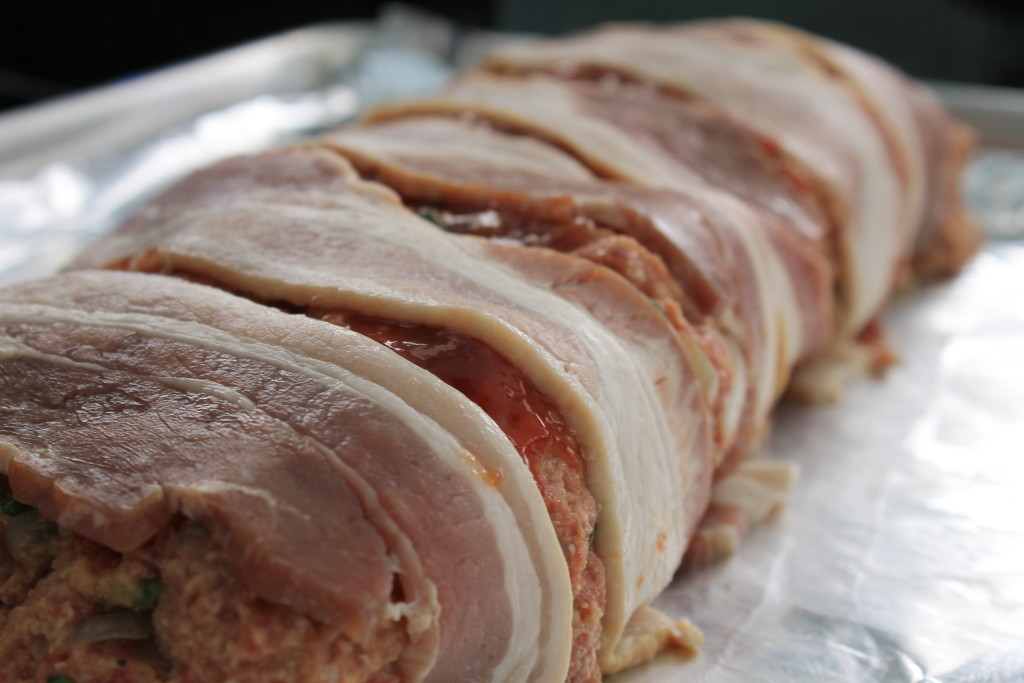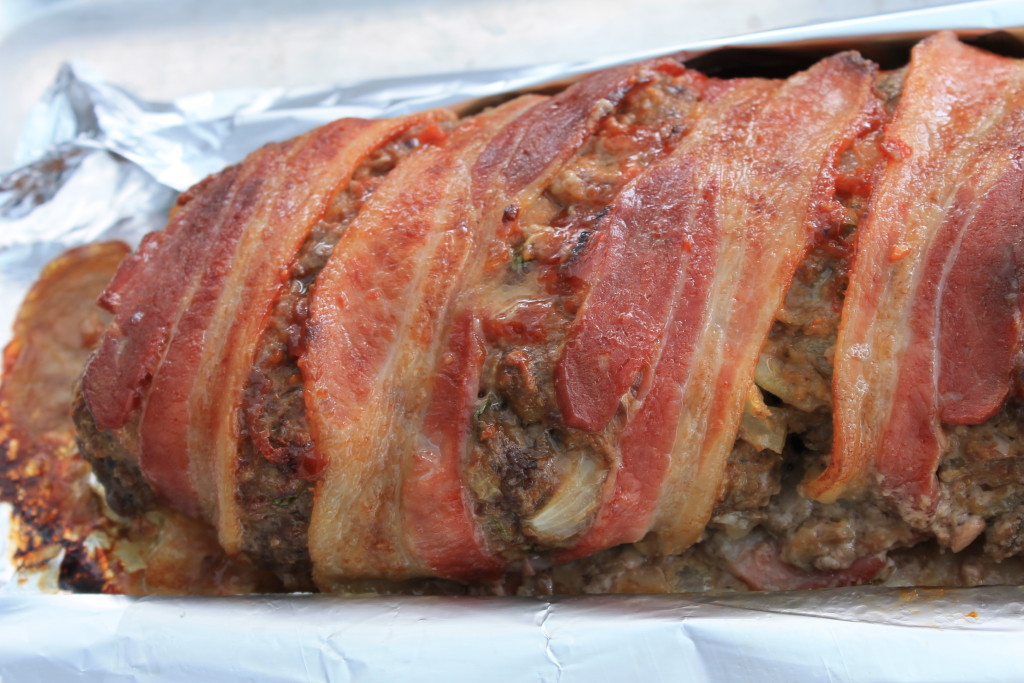 Meatloaf Sandwich
Make it your own. Or as shown…..
Sourdough slathered on the outsides with butter.
Add White cheddar, meatloaf, mayo (optional), sharp cheddar, caramelized onions. Grill til all melty!! I cooked the sandwich on a grill pan TENTED with foil to help the cheese melt.
***you could save some of the ketchup from the top of the loaf to add on the sandwich.