Four Bean Casserole
July 3, 2016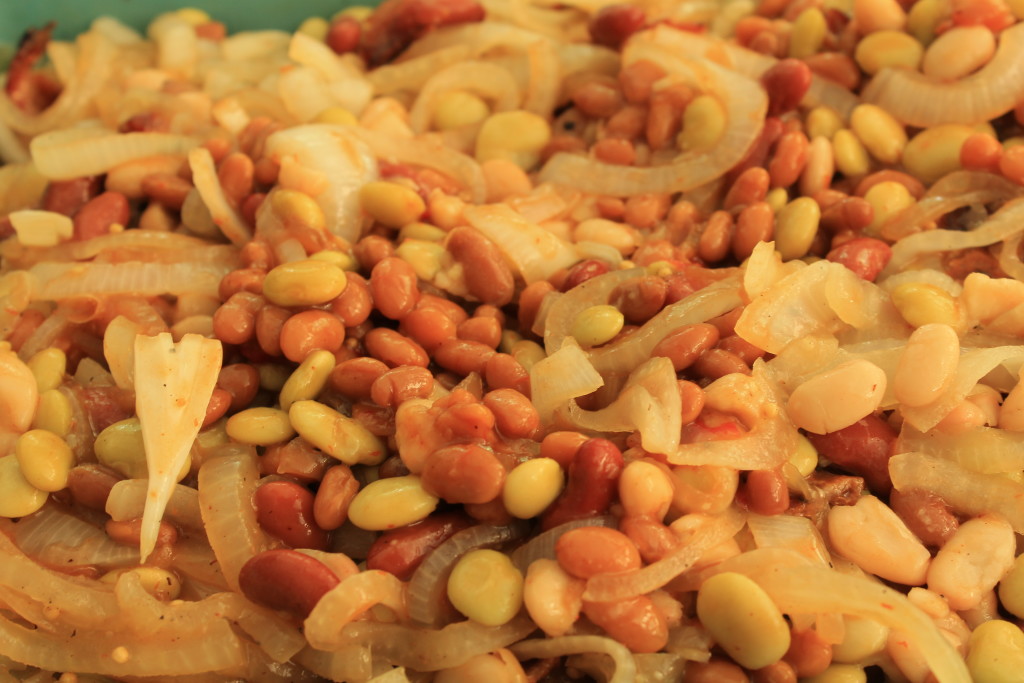 I never make baked beans. Never. Until now. I have been served this dish twice in the last month. So delicious and memorable it had to be documented. Crisp up some bacon and simply add onion, garlic, mustard and vinegar and cook for 20 minutes. Add 4 different types of beans to the onion mixture, done. It's that simple. Enjoy this side with any of your summer picnic faire. Thanks Wendy and Kathleen for the inspiration.
Four Bean Casserole
Serves: a bunch
8 slices bacon, crisp and crumbled
1/2 cup cider vinegar
4 large onions, thinly sliced (lots of onions…use less if desired)
2 cans butter beans, drained
1/2 to 1 cup brown sugar
1 can (16 0z) green lima beans, drained
1 tsp dried mustard
1 can (16 oz) kidney beans, drained
1/2 tsp garlic
1 jar (12 oz) baked beans with molasses
1 tsp salt
Preheat the oven to 350 degrees.
Fry the bacon in a large sauce pan until crisp. Set aside and drain on a paper towel.
Add onion, sugar, mustard, garlic, salt and vinegar in skillet with bacon grease. Simmer 20 minutes.
Add the above onion mixture to the beans in a casserole dish .
Bake covered 30 minutes and uncovered 30 minutes.
Adapted from: Wendy, retrieved from Kathleen!!