Basil Vinaigrette
August 19, 2016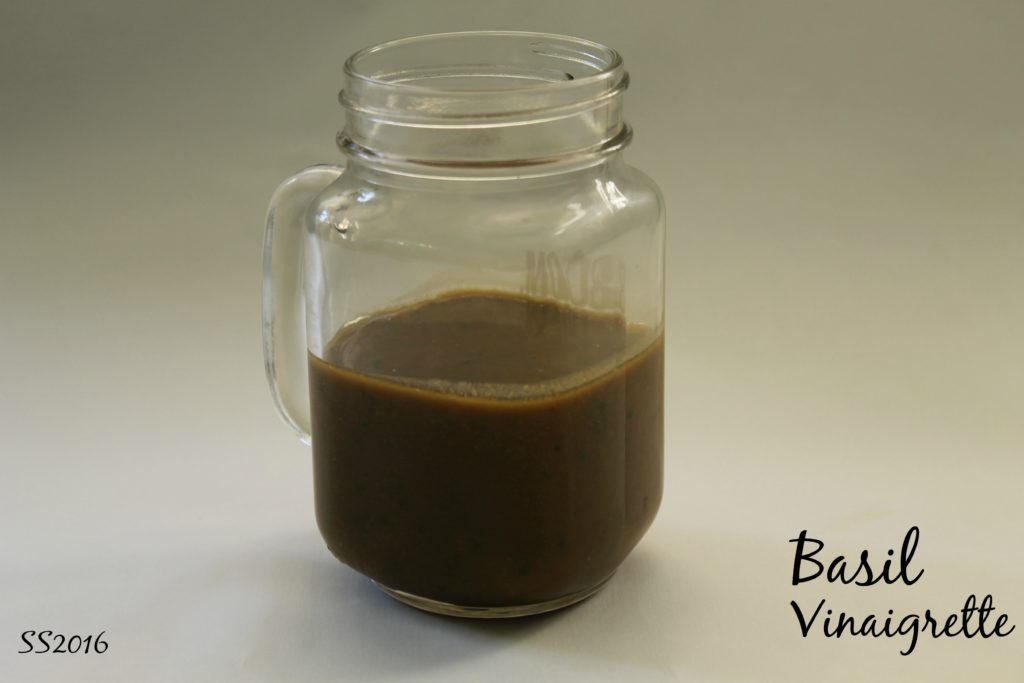 Basil. The taste of summer. This dressing, otherwise known as "Maureen's Dressing," is all you need for your seasonal salads, a drizzle for your burrata, a side for your grilled meats or…your shoe!! It really doesn't matter what your put this on….it's heaven in a jar.
1/3 cup extra virgin olive oil
2 Tablespoons honey
2 Tablespoons freshly squeezed lemon juice
1 Tablespoon balsamic vinegar
1 1/2 teaspoons Dijon mustard
2 cloves garlic, roughly chopped
3 -5 fresh basil leaves, rolled and sliced thin
plus additional for salad
Salt and pepper
Throw the chopped garlic into a food processor and pulse until very
fine.
Add honey, lemon juice, balsamic vinegar and Dijon.
While processor is running, drizzle in olive oil.
Add basil and pulse until nicely blended. Season with salt and pepper.
I like a simple salad of arugula, shaved parmesan, shreds of basil leaves and toasted pine nuts.
Adapted from: Maureen