Creamy Avocado Spinach Pesto
February 3, 2017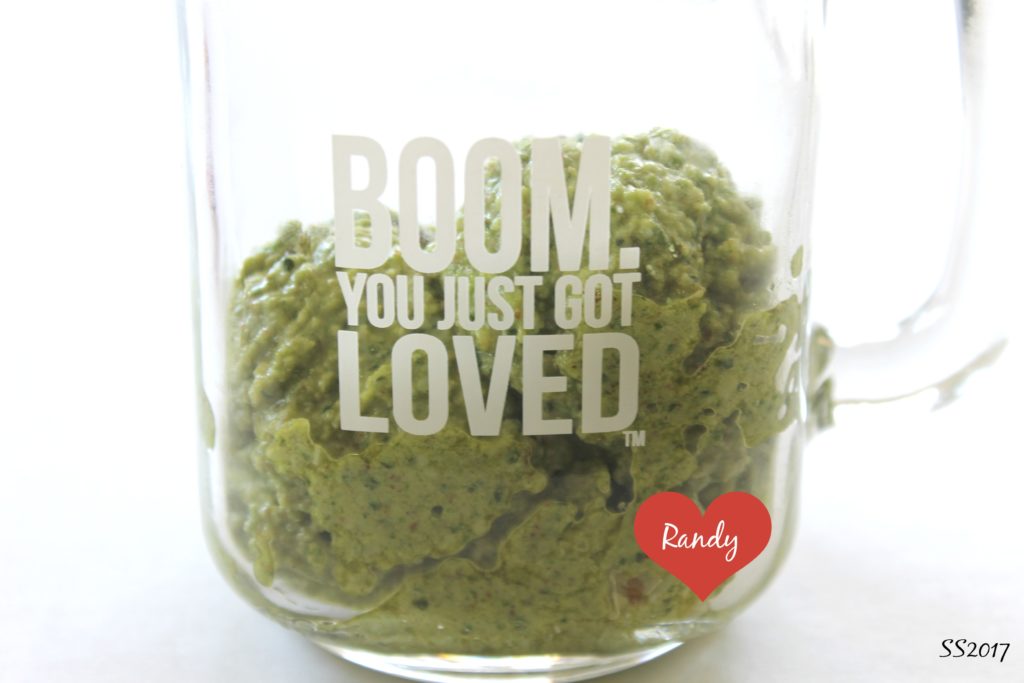 Do not go to the Dr. two weeks after the holidays! Randy came home from a physical with a slightly elevated cholesterol number. What!? The blogger wife needs to step up her Dr. skills. High cholesterol is one of those health issues that can sneak up on you. We really do try to eat healthy with a few hick-ups now and again. Many of my posts that are sweet or fatty are typically for entertaining, not our regular fare. So to get us on track, I've collected a good list of cholesterol-slashing superfoods from nutritionists with science on their side. The list consists of oats, red wine, salmon, nuts, green tea, beans, dark chocolate, garlic, olive oil, spinach, avocado, apples, strawberries, red grapefruit and artichokes. Incorporate these healthy foods along with 8-10 hours of sleep and exercise and those numbers should decrease.
When I found this pesto recipe that included many of the above superfoods I had to make it for my sweetie!
Creamy Avocado Spinach Pesto
Serving 4
1 clove garlic
1 avocado
1 cup fresh spinach
1/2 cup pecans
1/4 cup basil
1/4 cup Parmesan cheese grated
1 tbsp fresh lemon juice
3/4 to 1 cup pasta water (I used olive oil to right the consistency)
salt and pepper to taste
10 oz spaghetti or fettuccine (best if gluten-free) OR
*A filet of meaty white fish, like cod or halibut
If your cooking pasta, cook the pasta according to the instructions on the package.
While pasta is cooking, add the rest of the ingredients to your blender and blend until it turns into a smooth sauce. Start with 3/4 cup of pasta water and add more as needed to get the consistency you want.
Toss the pasta with the sauce in a bowl and serve immediately.
*if you're entree is Cod, now is the time to sauté the fish. Place in on top of a smear of pesto. Top with shredded basil and toasted pecan pieces.
This sauce is best served the day it is made, as it uses avocados which will turn a brownish.
Adapted from: Jocooks