Farmstand Flatbread
September 16, 2017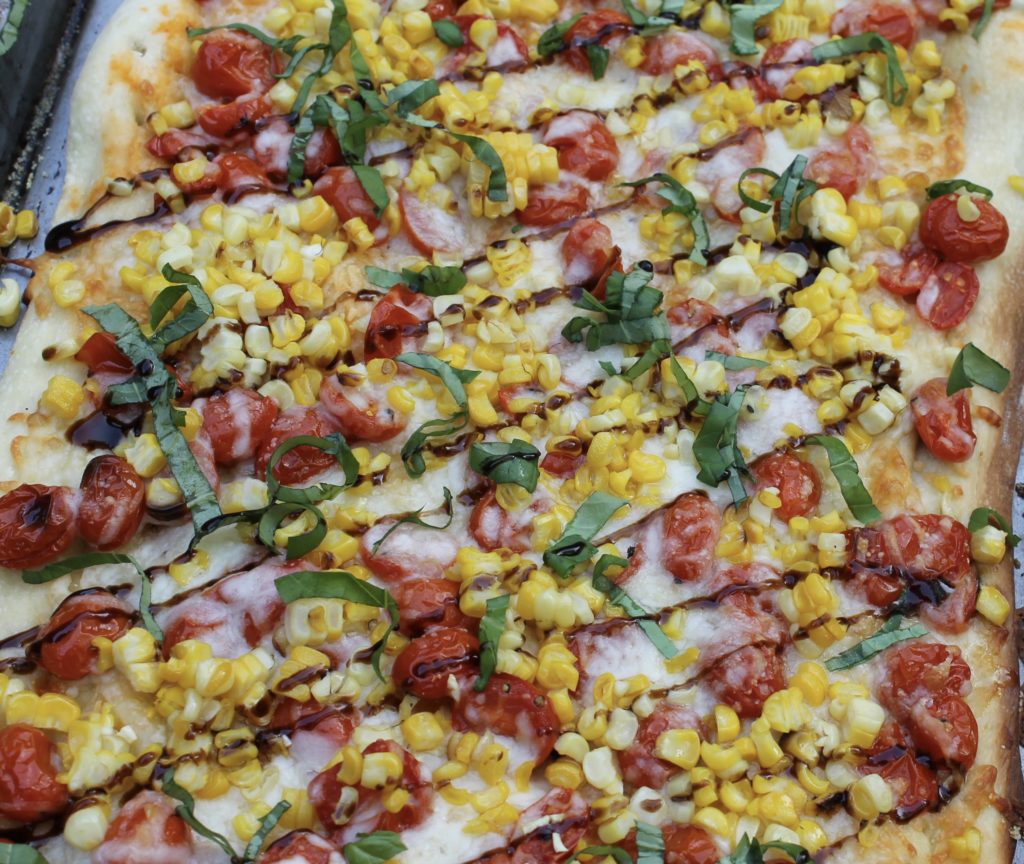 Take advantage of the last of  summer's harvest. Using only 4 ingredients you can  create a flavorful weeknight dinner.
Farmstand Flatbread
1 store-bought pizza dough
3-4 ears of corn, shucked
1 pint grape tomatoes
8 oz shredded mozzarella
½ cup fresh basil, chiffoned
2 garlic cloves, minced
4 tablespoons olive oil
¼ cup balsamic reduction
Preheat grill to medium high heat.
Place corn on grill, grill each side for 2-4 minutes, or until char marks occur. Remove from grill and cut kernels off the cob.
Season tomatoes with a drizzle of olive oil, salt, and pepper. Toss and place on the grill (on foil) or under the broiler. Grill until tomatoes start to blister, about 4-6 minutes.
Preheat oven to 425 degrees.
Place dough on a baking sheet. Add 1 tablespoon of olive oil and sprinkle minced garlic on the dough. Add blistered tomatoes then cheese.
Bake for 8-10 minutes, until cheese is melted and crust is browned.
Top each flatbread with charred corn kernels, fresh basil leaves, and drizzle with balsamic reduction.