Egg Muffin Cups
January 2, 2018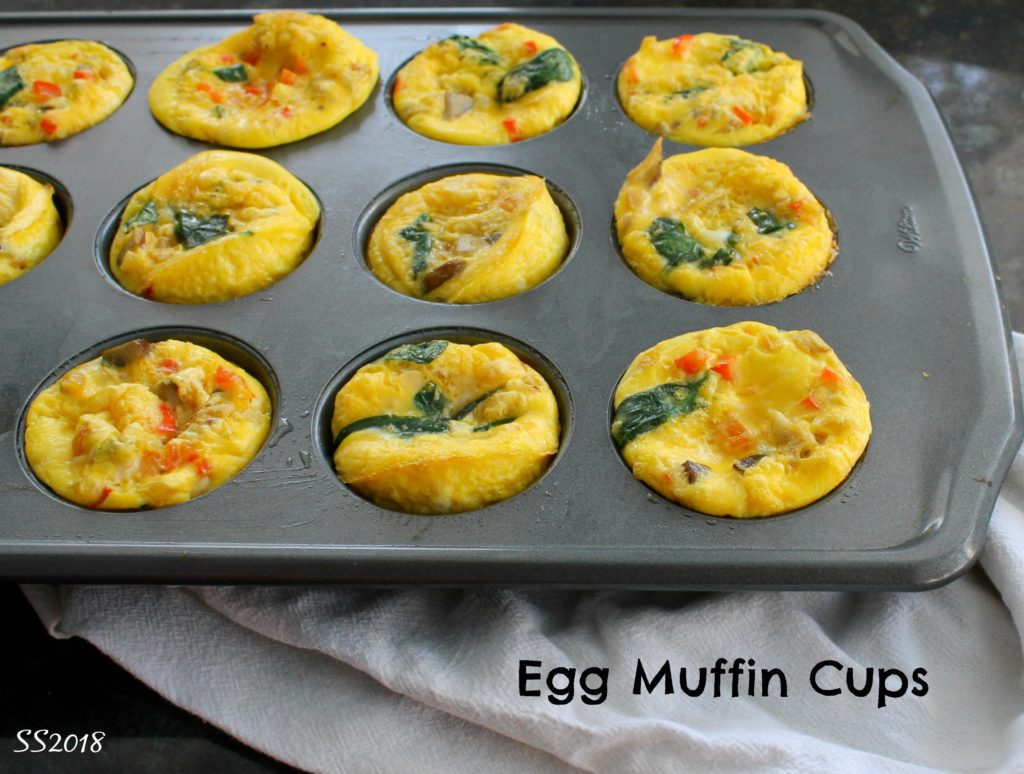 Meal prep is a thing around here. We love a quick grab and go meal that's high in protein, low carb and full of healthy veggies. This recipe is really just a blueprint for these egg muffins as you can design your own by adding your favorite ingredients. Eat them hot or cold. Add bit of cheddar cheese on top or your favorite hot sauce.
Egg Cups
Makes  12
1 bell pepper, any color
1/2 onion, sautéed
1 cup mushrooms, chopped
12 eggs
1 handful spinach
salt and pepper, to taste
Preheat the oven to 350 degrees.
Wash and dice the pepper, onions and mushrooms. Sauté the pepper, onions and peppers for a few minutes until they become soft. Add spinach and toss til wilted.
In a large bowl add eggs, salt and pepper. Wish til combined.
Grease the muffin tin with oil or spray. divide the veggie mix into the muffin tins. Pour the eggs over the veggies.
Bake the tins for 15 minutes or until the centers are firm.
Place in fridge for the week. Grab and go.