About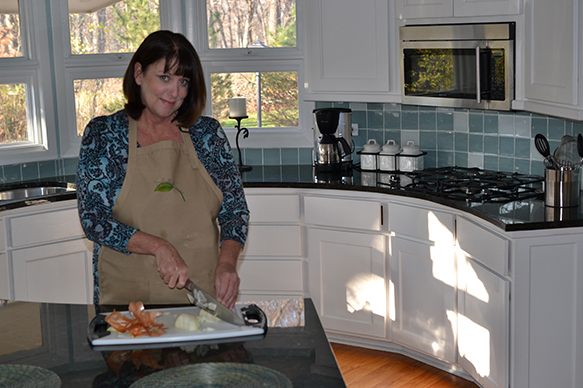 Welcome to my food journal. My name is Tina. I am an enthusiastic home-cook who has been in love with "the art of cooking" since I can remember.
I was fortunate to have a mother who was not only an artist on canvas but also on the plate. Mom's creative influence led me on a journey that brought me here . My formal background is as a commercial interior designer. Informally, I am a professional volunteer! Currently, I am involved with Common Threads, an organization devoted to teaching children in under-served communities how to cook wholesome, healthy meals in professionally led, curriculum-based after-school programs.
I started this home-grown blog to honor not only my love of simple entertaining but to log my recipes and presentation ideas. Now that my kids, Laura and Scott, are of cooking age they often call for the family favorites and menu ideas. Well,  here they are!!
I live in Chicago with my husband, best friend, biggest fan, and sous chef (aka dishwasher) Randy!