Black Bean Soup With Guacamole And Chips
January 20, 2013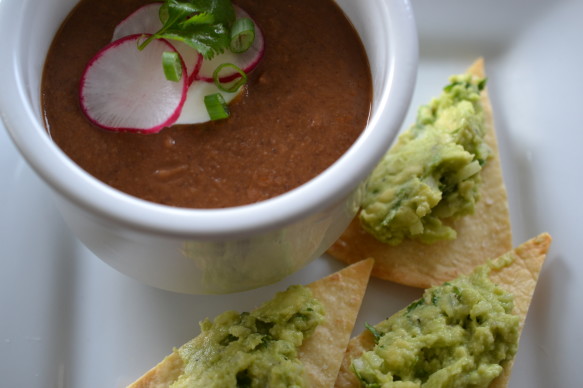 Are you looking for a low-fat black bean soup recipe that will warm you up in 30 minutes? Well, here it is! The ingredients below are typically in my pantry so this soup comes together quickly. This south of the border family favorite has a rich,  creamy texture and delivers a bit of a zing. Combine this with a simple guacamole and home-made chips (for a heartier meal, make quesadillas) and you'll have yourself a fiesta in no time.
Black Bean Soup
Serves 4-6
3 tablespoons olive oil
3 celery stalks, chopped
1 medium onion, chopped
3 garlic cloves, minced
2 teaspoons ground cumin
3 (15 ounce) cans black beans, rinsed /6 cups
4 cups chicken stock, low sodium
1 (16 ounce) jar classic salsa/ or 1 1/2 cups
For garnish: sour cream, radishes, chives, cilantro
In a large pot over medium heat add oil, celery and onion. Cook til translucent, about 3 minutes. Add garlic, cook for 1 minute. Add cumin, rinsed black beans, chicken stock and salsa. Bring to a boil. Reduce heat and simmer for 20 minutes. Transfer soup to blender and puree til smooth. For desired consistency, you may need to add additional broth. Return soup to stove top and heat til ready to serve. Check seasonings for salt and pepper. Garnish with sour cream, radishes, chives and cilantro.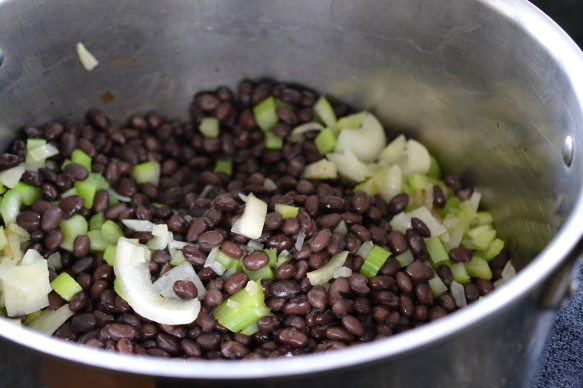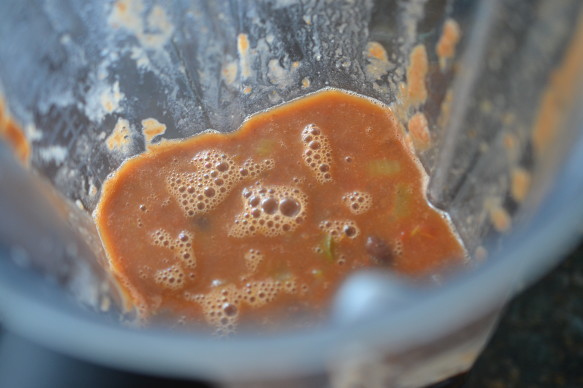 Guacamole with Fresh Baked Tortilla Chips    (adapted from Food Network/ Marcela Valladolid)
Chips
Preheat oven to 400 degrees. Slice tortilla into 1/8's.  Arrange on baking sheet and brush with olive oil. Sprinkle with kosher salt. Bake for 10-12 minutes til lightly golden and crispy.
Guacamole
4-6 servings
3 avocados, firm, ripe, halved, pitted
1/3 cup white onion, minced
3 tablespoons cilantro, chopped
1 medium lime, squeezed
Salt and pepper, to taste
In a medium bowl, mash avocado, lightly mix onion, cilantro and lime juice.