Deconstructed Street Corn Salad
August 8, 2013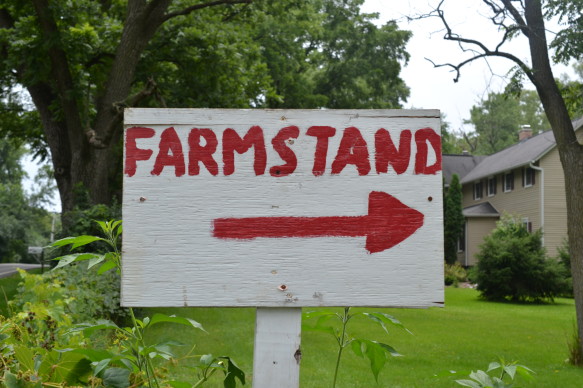 What memories are stirred when you sink your teeth into that first bite of summer's corn on the cobb? I go back to my childhood where Mom would send one of us across the street to the farm stand with pocket change to pick up our daily sweet side to dinner…a food staple during the summer months. As much as I love eating from the cobb…for entertaining, this recipe works well as a side and is easier to serve for a crowd. The dish is a spin-off of ELOTE, a popular Mexican street food. (Grilled corn on the cob served with a variety of condiments, including mayonnaise, cotija cheese, lime and chili powder.) Crunchy, sweet, savory and spicy… soooo easy to prepare and goes great with just about any summer main course. While Randy has the grill filled with this chicken recipe, (minus the basil sauce ) I can prepare street corn in the kitchen.
Serves 6
2 tablespoons olive oil
1 jalapeno, finely chopped
6 cups corn kernels, shaved from about 12 ears
Salt
1/4 cup fresh mint, chopped
2 tablespoon balsamic vinegar
1/3 cup Parmesan, freshly grated
Lime
Heat oil in a large skillet set over low heat. Add jalapeno and saute for 2 minutes. Increase heat to medium, add corn and salt and cook for approximately 5 minutes. In a large bowl, toss corn, mint and vinegar. Add Parmesan and toss again. Serve cold or at room temperature. I like a squeeze of lime to finish.