A Berry Good Smoothie
January 3, 2013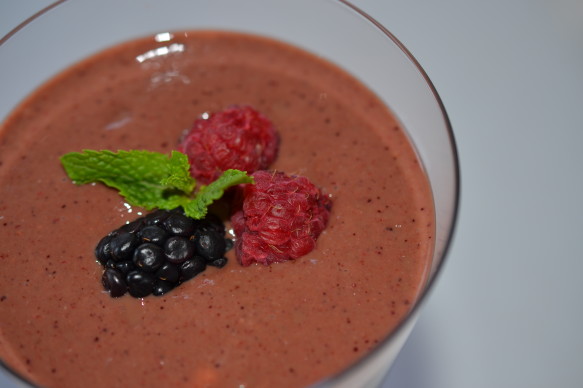 I'm really not a New Years Resolution type however, this is easy. Drink healthy! I was a very happy recipient of a Vita-Mix blender recently and have been throwing anything I get my hands on into this magic machine! I am in heaven. How is it possible that every combo you can think of tastes great?? So my plan is to try to incorporate at least 5-6  smoothies in my weekly menu. If this is a meal replacement add Greek yogurt or your favorite protein powder for a hearty boost. The combination of ingredients below proclaims serious health benefits which include anti-inflamatory properties, antioxidants, vitamins A, C, K, calcium, dietary fibers and protein. For a smoothie that is so delicious……who needs a resolution!!!!
 Smoothie
2 big handfuls of kale (make this the main ingredient)
1 green apple, sliced with peel on
1/4  *lemon, with rind
1  2 inch piece of ginger
1 handful of  *parsley
2 carrots
1 or 2 cups frozen berries
1 cup Greek yogurt
Blend all of the above, add water or juice if needed (for desired consistency)
*I have found that adding parsley and lemon (or lime) in every smoothie makes a huge difference.
Think colors…add beets (raw), celery, spinach, any frozen fruit etc…..