Pan Roasted Halibut On Asparagus Ribbons
April 13, 2013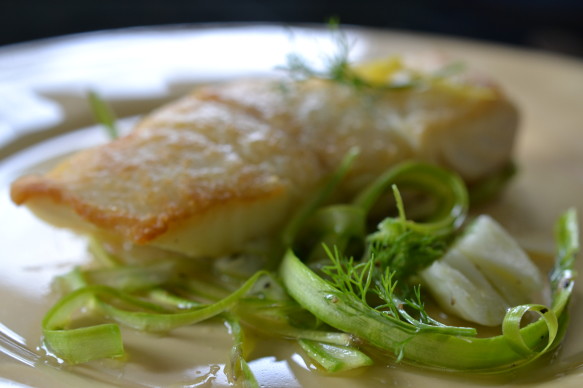 Halibut is a fairly dense fish with a firm texture which allows it to stand up to heat well. This is an ideal fish for pan roasting. Good fish tastes best with minimum fuss. How about a 10 minute entrée using 6 ingredients and 1 pan?!! Randy (a.k.a. my dishwasher) just fainted!!!!
Halibut
Serves 2
2 halibut fillets
Kosher salt/ pepper
Canola oil
Olive oil
Garnish, lemon and fennel fronds
Let fish stand at room temperature for 10 minutes. Season both sides of fish with salt and pepper. Add some canola oil to a non stick  pan and heat over high heat until sizzles. Add halibut to pan, lower the heat to medium and cook for about 6-8 minutes, until the bottom is golden. Lower the heat and cook for 2 minutes. Flip the fish and cook for 1 minute or until cooked through. Drizzle with olive oil.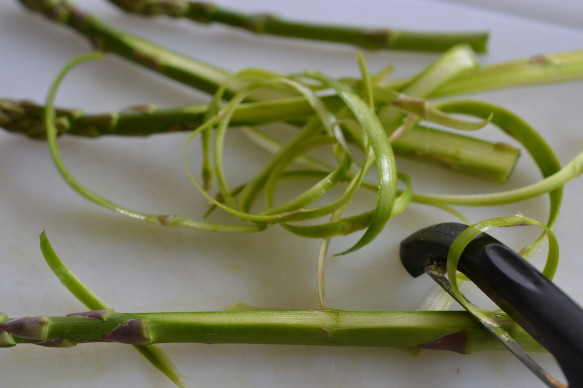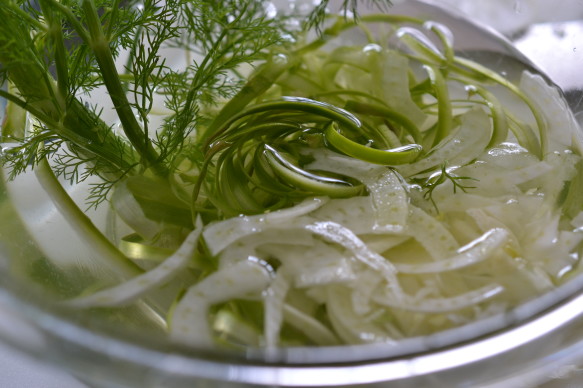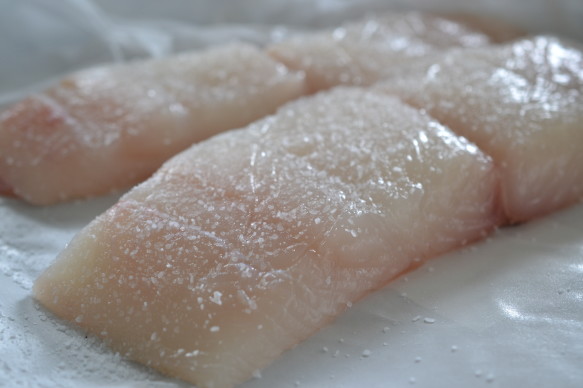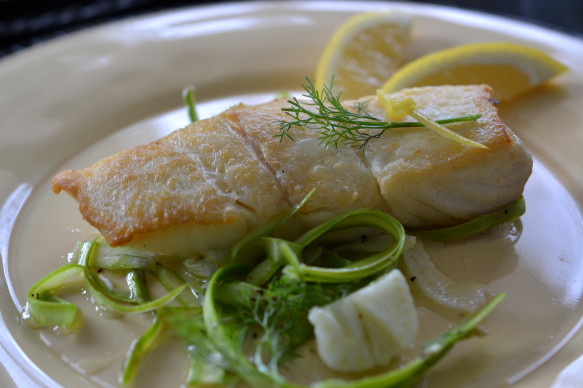 Asparagus Ribbons 
Serves 2
6 asparagus spears, trimmed
1/4 bulb of fennel, fronds for garnish
1/2 tablespoons extra virgin olive oil
1 tablespoon fresh lemon juice
Sea salt and freshly ground black, to taste
1/3 cup micro-greens, optional
Shave asparagus into long thin strands using a vegetable peeler or mandolin. Thinly slice the fennel with a mandolin. Soak the strands of asparagus and fennel in a large bowl of ice water for one hour. Drain well and dry with paper towels. To make the dressing combine olive oil, lemon juice, salt and pepper to taste in a small bowl. Whisk until blended. Immediately before serving, pour the dressing over the asparagus/fennel and toss well. Arrange on plate and top with halibut.