Tarragon Chicken Salad
June 13, 2015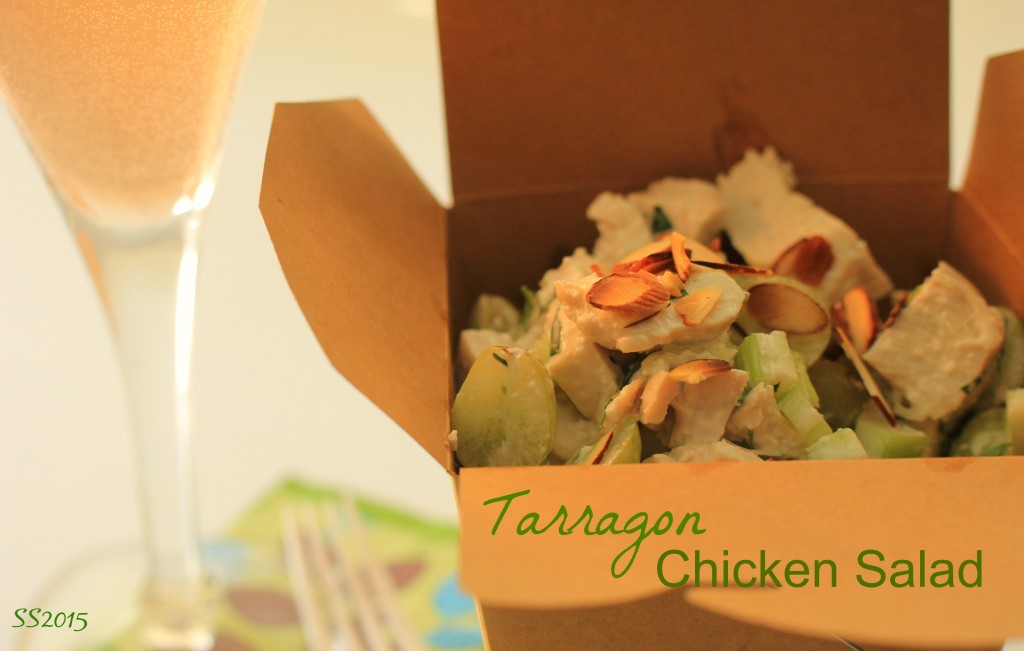 This salad…..amazing and amazingly simple, is a must for your busy summer schedule. Picnics, concerts, ballgames….and "I just don't feel like cooking dinner tonight" dinners. A light and refreshing salad that has sweetness from the grapes, crunch from the celery, and a slight hint of anise from the tarragon. Cooking the chicken and adding a little pan juice will enhance the flavor. When you are really pressed for time, pick up a rotisserie chicken. 
Tarragon Chicken Salad 
Serves 4
4 split chicken breasts, bone-in, skin-on
Olive oil
Kosher salt
Freshly ground black pepper
4-5 ribs celery, sliced into 1/4-inch slices
30-40 green seedless grapes, sliced in half
4-5 tablespoons chopped fresh tarragon
Juice of 1 lemon
1/3 cup good mayonnaise (Greek yogurt works for those who don't use mayo)
Toasted slivered almonds to garnish
Preheat oven to 375 degrees. Place chicken breasts, skin side up, on a rimmed baking sheet. Rub chicken with a few tablespoons olive oil and season with generous amounts of salt and pepper. Roast for 35-40 minutes or until chicken is cooked through. Set aside until cool.
Remove skin and bones, and discard. Reserve a couple of tablespoons of pan drippings. Chop chicken into bite-sized pieces and place in medium bowl. Add reserved pan juices, celery, grapes, tarragon, lemon juice and mayo and stir to combine. Add salt and lots of freshly ground black pepper to taste.
Adapted from: Ed Droste/ Lottie and Doof