Hatch Chili Chimichurri
August 27, 2016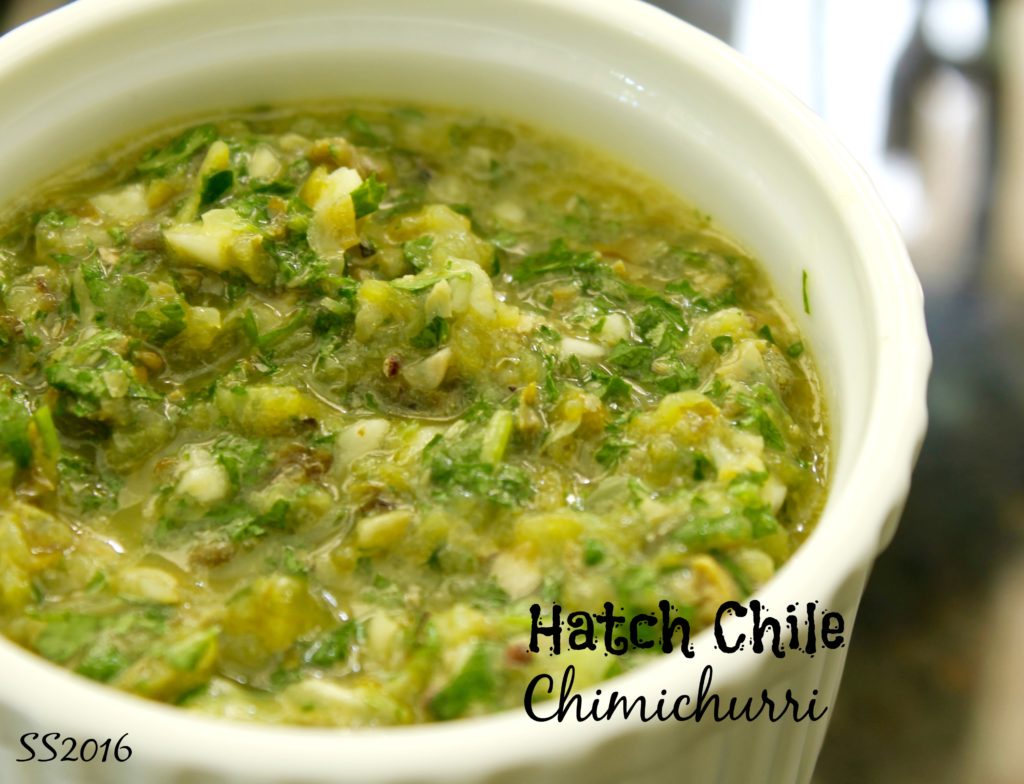 The 2016 harvest of New Mexico hatch green chiles has arrived…a big deal for you pepper lovers. These peppers are only available once a year, harvested exclusively in Hatch Valley New Mexico August thru mid October. Hatch Valley provides the trifecta of soil, climate and altitude for these southwest jewels to thrive. The chilis are roasted, peeled, diced and added to virtually everything imaginable. The smokey, spicy flavor works well  in condiments, soups, breakfast dishes and can be frozen til next year's harvest. I'm using them in this recipe to make hatch chili chimichurri. It takes only 10 minutes to prepare and sides well with with your grilled meats. Give it a try before Hatch Chili Season '16 comes to a close. ***For you locals this is the roasting weekend at Heinen's!!***
Hatch Chili Chimichurri
Serves 6
½ cup packed cilantro
½ cup packed flat leaf Italian parsley
2 medium size Hatch Chilies, roasted, peeled, stems removed
2 garlic cloves
2 Tablespoons capers
2 Tablespoons red wine vinegar
⅓ cup good quality olive oil
1 teaspoon kosher salt
½ teaspoon black pepper
Place all of the ingredients in the bowl of a food processor. Pulse until all of the ingredients are chopped and well combined. Do not over process or the herbs may turn black.
Adjust consistency with more olive oil for a looser sauce.
Cover and refrigerate until ready to use.
Serve at room temperature over meat, fish, shellfish, or vegetables.
Adapted from: Chef Louise AND  thanks to Carol for my introduction to this pepper!!!